The Meneguzzo seed cabbage harvesting machine allows you to harvest up to 2 hectares of crops per day in a simple and almost completely automated way.
The design of this machine originates from our ambition to simplify the work of the crop pickers; in fact, thanks to the Meneguzzo seed cabbage harvester, manual labour is only required at the final stage of the harvesting chain.
The seed cabbage harvester is built using only superior components, quality metals and sheeting that undergo strict controls before assembly and welding to guarantee the high standards Meneguzzo guarantees its customers.
Thanks to this construction process, the seed cabbage harvesting machine is strong and resistant, well equipped to carry out its jobs for many years.
The Meneguzzo cabbage seed harvester is part of a trio of machines that also includes a seed chicory and seed onion harvesters

All our machinery and equipment comply with EU regulations for sale and use in the European Union.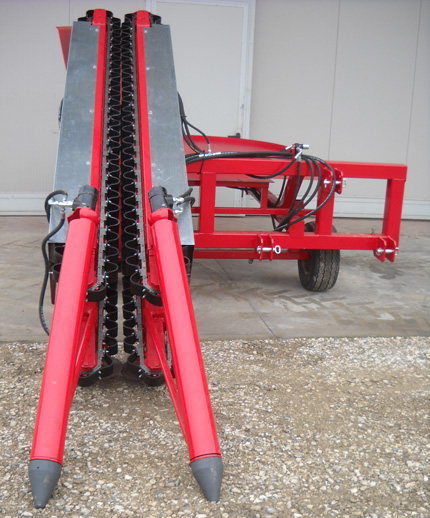 Contact us for more informations