SEED ONION HARVESTER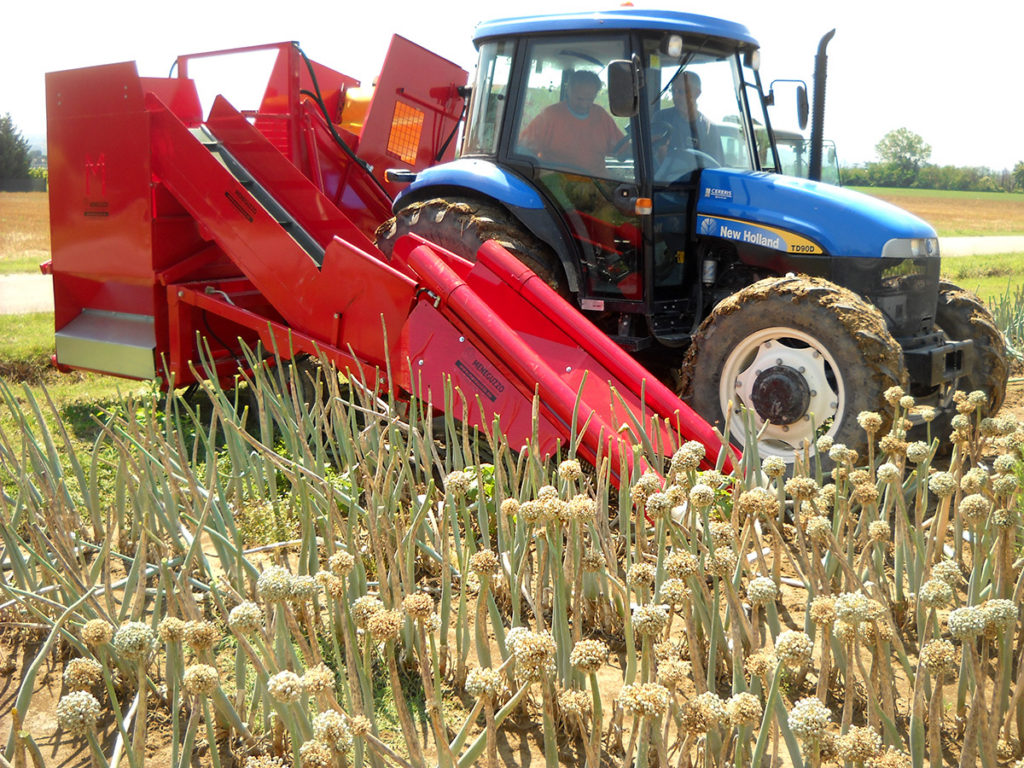 Seed onion harvesting machine
The Meneguzzo seed onion harvesting machine is built, like all the other Meneguzzo machines, with superior materials that guarantee customers our reliable high standards.
Rigorous controls and scrupulous tests make this type of machinery almost indestructible.
In addition to reliability, the seed onion harvester is also very fast: it allows you to harvest up to 2 hectares of fields per day.
Thanks to this phenomenal machine, the job of farmworkers can be considerably simplified and streamlined, without negatively affecting productivity.
Being able to rely on a fast, safe, functional and productive machine will help you stay a cut above the rest and make your worker's task less arduous and tiring.
The Meneguzzo seed onion harvesting machine is part of a trio of machines that also includes the seed cabbage and seed chicory harvesters.

All our machinery and equipment comply with EU regulations for sale and use in the European Union.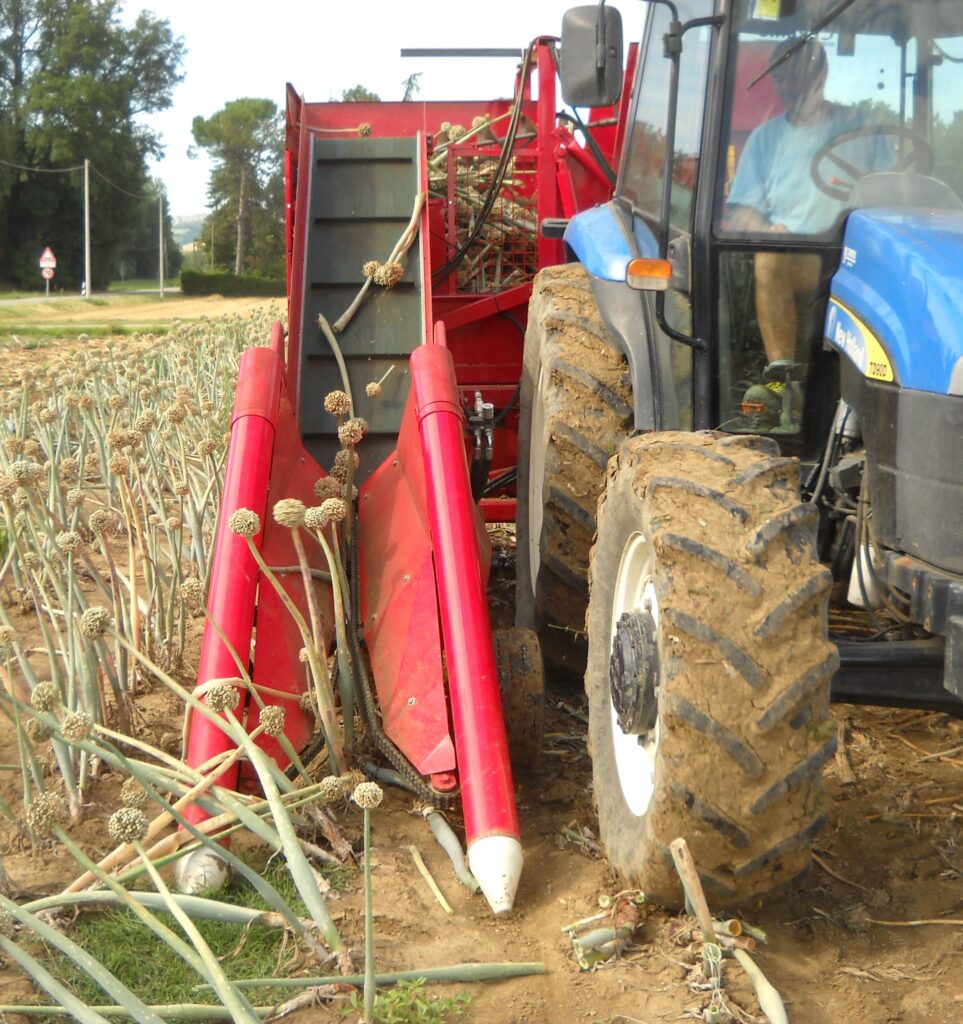 Contact us for more informations