The Meneguzzo seed chicory harvesting machine was created to simplify the job of farmworkers while guaranteeing high productivity. Our expertly selected materials undergo scrupulous checks before and after assembly in order to provide high performance and quality.
Thanks to the high level of automation, this machine allows you to harvest up to 2 hectares of fields per day in an extremely simple way compared to previous methods.
The Meneguzzo seed chicory harvester is part of a trio of machines which also includes the seed cabbage and seed onion harvesters.

All our machinery and equipment comply with EU regulations for sale and use in the European Union.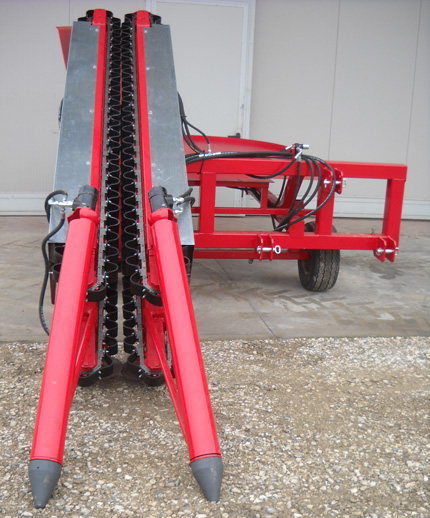 Contact us for more informations