SORTING MACHINE FOR SEED BEET
The seed beet sorting machine allows the seed beet seedlings to be separated according to size. The soil and waste are expelled laterally.
A drawbar and axle for road transport are available on request.
In the design and sizing phase of the components, we took into account the stresses that the vehicle undergoes during operations and the thermal expansion linked to climatic conditions. We only use superior components, quality metals and sheeting that are scrupulously welded and checked.
Our equipment is built to be strong and resistant, enabling them to maintain constant performance over their lifetime.

All our machinery and equipment comply with EU regulations for sale and use in the European Union.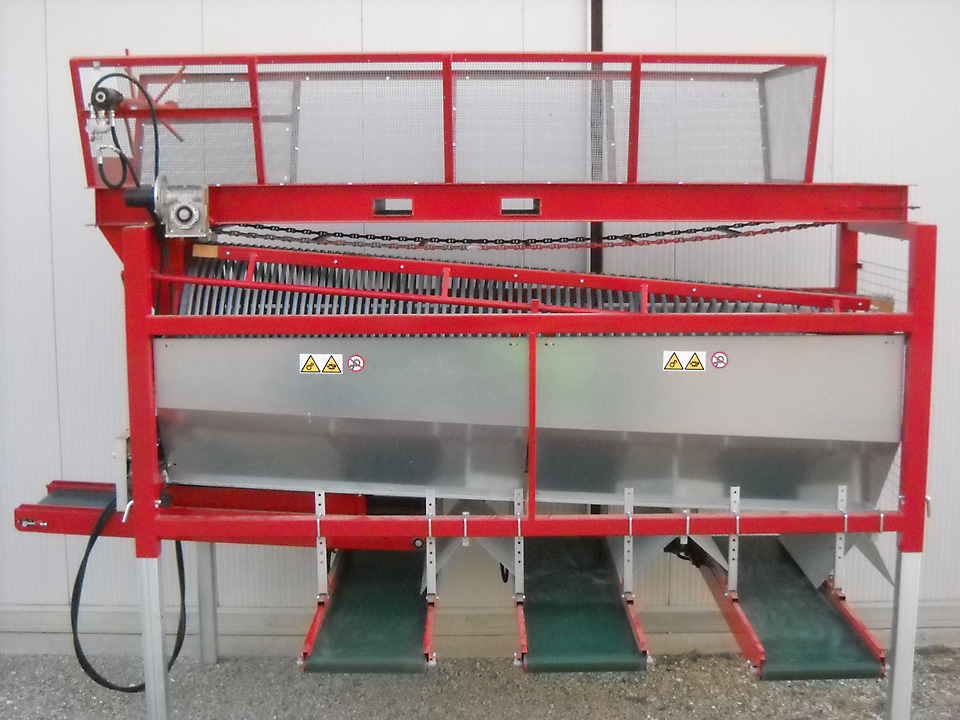 Contact us for more informations