Who we are and what we build
We design and build, directly or on behalf of third parties, automatic and semi-automatic machines for use in agriculture.
Our mission is to find simple solutions to solve the daily challenges of the agricultural world.
We have in-depth knowledge of the agricultural sector from first-hand experience accumulated over years of work in the fields. Our creative processes are based on a deep understanding of real-life applications, so that we can design the right machinery to simplify the agricultural production processes.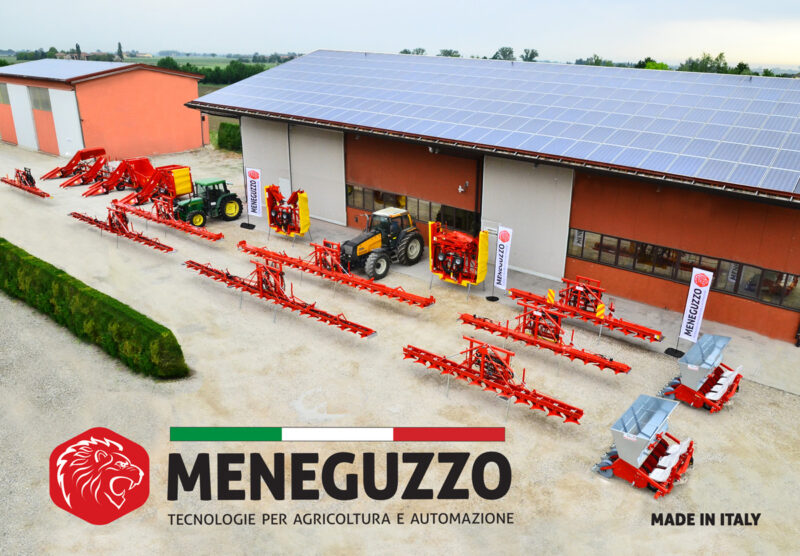 Traditional products, updated for modern applications
In the 90s, we mainly developed machines for growing seed beet.
Our semi-automatic transplanter for seed beet has been our flagship product for many years. It allows for more hectares of daily productivity and is the most used product in the areas where this particular crop is grown.
Together with the transplanting machine, we pride ourselves on our other seed beet machines, such as the bunker and the sorting machine, still in demand today for its functionality; it allows to separate the beet seedlings according to their size, expelling the soil and waste laterally.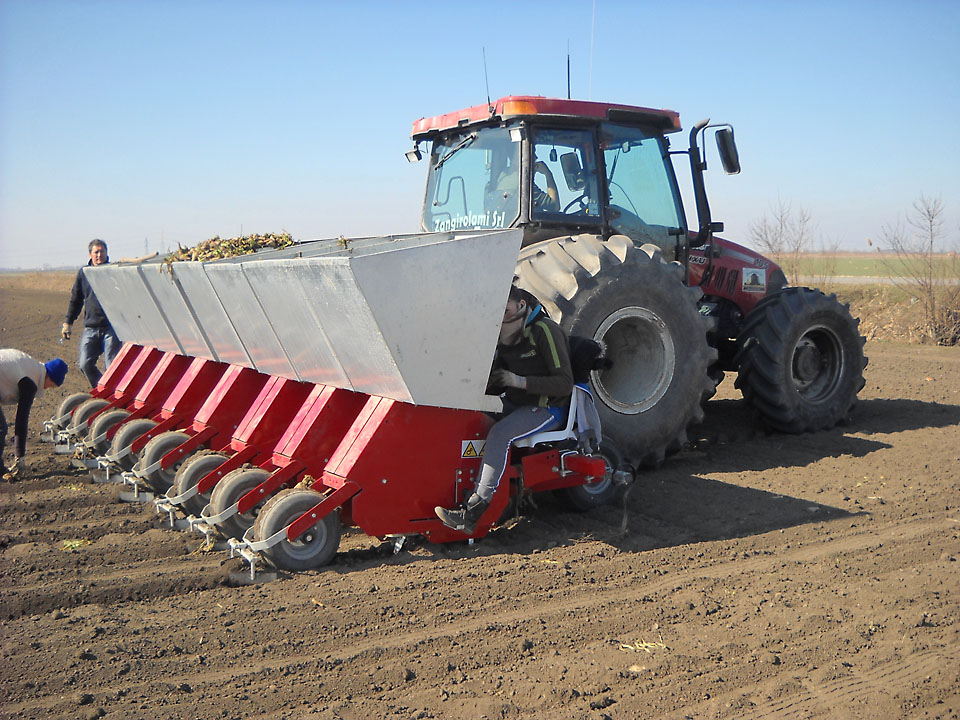 All our machinery and equipment comply with EU regulations for sale and use in the European Union.
Research on today's products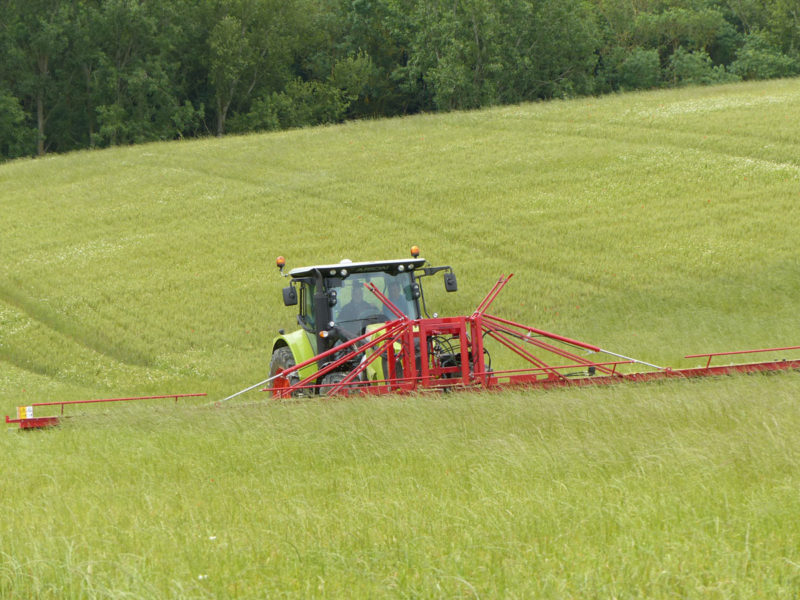 Research on today's products
MENEGUZZO's new generation of machines is designed for organic farming. We are committed to making our contribution to developing healthy and sustainable crops for the future of our planet and consumers' health.
Current EU agricultural policies are increasingly focused on reducing the use of crop protection products in conventional agriculture. Precisely in this context, the Meneguzzo trimming machine can be a valuable aid.
Another of our products that contributes to reaching this aim is the Modular LOP trimming Machine, which mechanically prunes weeds in order to control them without the use of chemical products.
This machine is in constant evolution, and is the testimony of a company that takes pride in building products that honour the Made in Italy trademark.
Sustainability and social responsibility

Being aware of the impacts our activities and products have on the environment, we at Meneguzzo srl are strongly committed to developing environmentally-friendly solutions.
MENEGUZZO srl's field of action is closely linked to the valorization of environmental themes, that is why we feel it is our duty to protect natural resources.

MENEGUZZO srl contributes to reducing greenhouse gas emissions by consuming electricity produced from renewable sources. The photovoltaic plant installed in our factory has a production capacity, which covers our internal needs and feeds the surplus electricity into the grid.
MENEGUZZO srl has also played its part in decreasing CO2 Emissions and promoting biodiversity by planting more than 6.000 native trees on an area of 40.000 m2. Planting new trees enables a greater absorption of CO2 and helps tackle issues such as the greenhouse effect, global warming and climate change, making the world a better place to live in both for us and for generations to come.
Contact us for more informations