Also this year we will participate in Eima International, the International Agricultural and Gardening Machinery Exhibition.
Bologna Italy – 19-23 October 2021
We hope that the Covid-19 emergency is a sad chapter in our recent history that is drawing to a close.
We will be present at EIMA October to present our pruning machine for organic farming. The Review, organized in 14 product sectors and also divided into the specialized trade shows of EIMA Components, EIMA Green, EIMA Energy, EIMA Idrotech and EIMA Digital, brings together manufacturing industries from every continent, which will present innovations and cutting-edge technologies of the sector worldwide.
Eima takes place in the Bologna exhibition center and hosts about 1900 exhibitors from 40 countries who exhibit over 50,000 models of vehicles, machines and equipment for all types of agricultural processing. Don't miss the chance to see our trimming machine live.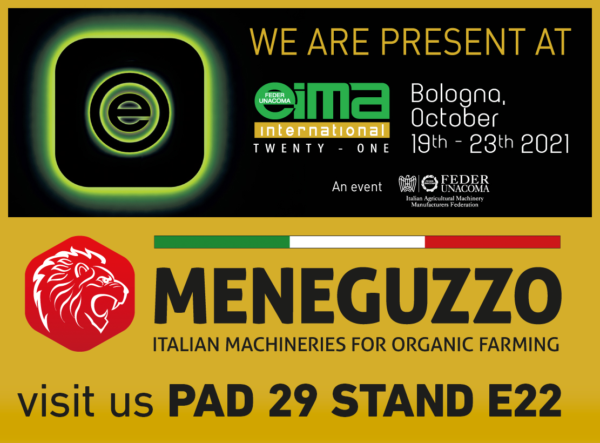 Come and visit us at Hall 29 Stand E22!